High end 3D effects
High end 3D effects, cloth and hair for Digi doubles
Houdini, Maya, Realflow, Yeti, Phoenix, Fume FX, Marvelous Designer Arnold, Mantra, Redshift, Solaris
particles, liquids, explosions, destruction, fluids, cloth, hair, rigid bodies
procedural animation, procedural modelling.
reliable remote work environment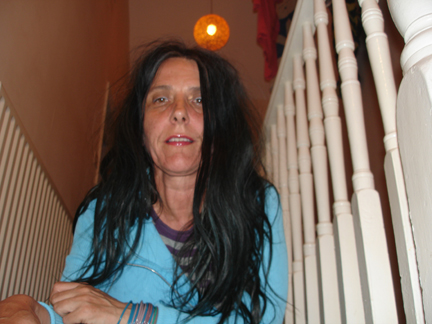 Claire Pégorier has more than 20 years experience in 3D, as FX Artist. She uses mainly Houdini, Maya and Realflow and she is working in various fields: production in films, broadcast, commercials, research and development, She is specialised in fluids, dynamics, particles, cloth, hair and rigid bodies. A huge knowledge of programming enables her to propose custom looks and to improve existing tools or propose efficient pipelines.

Claire Pégorier started her carreer by writing a standalone for cloth animation,to produce dynamically dressed characters about 10 years before any commercials package exists. She worked on the 3rd HDTV film "Habitat", than build up the cloth department of the Moving Picture Company. She dressed up the Oompa Lumpas from Charlie and the Chocolate Fractory, all the elves in Fred Claus, animated Volomort Cape, and many other digi doubles.

She than moved to effects where she worked on volumetric effects based on fluid simulations like explosions, rigid bodies, destruction, fog for Cinesite, on projects like Battle of LA, Xmen first Class, Clash of the Titans.

She is now running her own company "Remote FX" , and she delivers effects for films, commercials and broadcast, either remotely, either on site in London.... She participated to many different projects and comercials working onsite or remotely: Chi Ice Tea, Johnny Appleseed, Hoy Hoy, Bubble Witch, Hard Powder, White Fang, Rusty Knight, Outlander, Cold Pursuit, Archive, Kia, Nakd, National Geographic, Zog, Pot Noodle ....